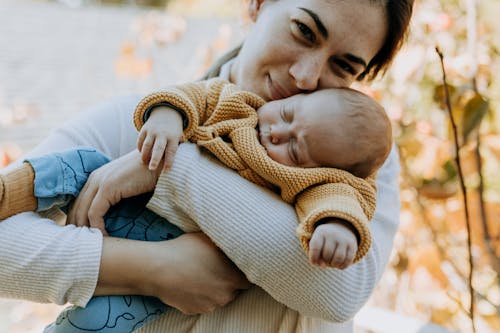 The experience of becoming a mother appears to be relatively smooth and painless for some mothers, while others find it difficult. Typically, the transition to motherhood is associated with an increase in responsibility and commitment. Parenthood represents a shift from being childfree to having another person entirely dependent on you. However, this shift alters and enhances relationships with partners and friends, whilst other relationships such as family ties may become weakened.
The experiences of transitioning into motherhood are influenced by many different factors. Researchers have found that some women find it hard to cope with new relationships formed during pregnancy whilst others are affected by parenting issues such as lack of confidence, which impact upon their relationship with partners, friends or family members before giving birth.
Newborn babies can put great strain on relationships if parents are unsupported, overburdened emotionally/financially or overwhelmed by stress. This study tried to explore the ways in which participants adjusted to changes during this life transition, and how they coped with potential areas for conflict.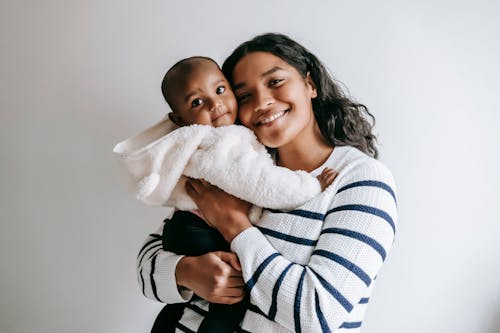 The findings indicate that becoming a mother is a significant event requiring women to take on new roles within relationships. Women in this study found that their day-to-day social networks changed after childbirth. These results suggest the need for research into whether becoming a mother has any impact on friendships, specifically in relation to issues such as perceived demands from friends. Postnatal depression also needs further investigation given its prevalence within this sample of women.
Although the increased number of women in the workforce has been documented to have a significant impact on society and family dynamics (Sweet & Bumpass), emerging mothers continue to struggle with identity issues throughout their transition from working mother to stay at home mother. In recent times, the increase in paid maternal leave is an encouraging sign that paid maternity leave is becoming less stigmatized.
Despite this development, seems evident that therapists who had a baby over the previous year or two would benefit by a dialogue about their personal experiences finding a balance between parenting and professional identity. In our experience as therapists, mothers, and social workers we have had many conversations about how difficult it is to find the balance between being a successful parent and maintaining your professional identity. In addition, as professionals who assist therapists in dealing with stress on the job these issues seem more prevalent than ever before.